Home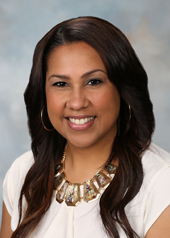 Dear Centaur Families and guests,

It is with honor and great pleasure to be serving as Principal of Culver City High School. I have been a part of the CCHS family for the past 10 years as a counselor, assistant principal, and currently as principal. CCHS has made great progress over the years in ensuring the success for all students. The following five school goals guide the instruction and decision making of the school:

1. All students will graduate.
2. All students will be proficient in ELA and Math.
3. All students will be college/career ready
4. All students in 9th grade will earn 60 credits.
5. All students will participate in athletics and/or extra-curricular activities.

CCHS is a wonderful place for students from diverse backgrounds to grow educationally, become involved in their school, and have a meaningful high school experience. We strive to create an environment where each and every student is given the attention necessary to achieve his/her individual success. Students not only experience strong academics, but they also have access to clubs, team sports and a strong Academy of Visual and Performing Arts.

CCHS provides a unique experience as the focus of the whole child is the driving force behind such programs and services such as the Culver Closet, the Backpack for Kids program, The Sandy Segal Youth Health Center, and many more….. This year we introduced Centaur Plus which is a program that will support the learning of all students. Some students will access extra assistance in classes where they are having difficulties mastering the essential standards while other students will be able to use the extra time as a study hall.

All of this is made possible by strong partnerships that are developed with our parents and our community members. Parent involvement in our Booster Club, PTSA, SA Council, APVA and ELAC guide our school towards excellence. School safety is our primary concern. Our partnership with the Culver City Police Department provides our schools with a dedicated School Resource Officer to monitor our sites and form a meaningful relationship with our students.

I am grateful and fortunate for the outstanding teachers and support staff at CCHS. They support each and every student in achieving his/her potential, mastering content, attaining the skills necessary for college and career readiness, and providing an environment where every student feels connected to and supported by our Centaur community.

I am proud to serve as CCHS' Principal. I welcome meeting current and prospective parents and look forward to engaging conversations on how to continue to assist our students in reaching their goals. My door is always open!

Lisa Cooper, Ed.D.