The mission of Culver City Unified School District's Security Department is to provide the best care, safety and security to all students, teachers, faculty and staff, and to protect all property of the District. This will be accomplished by utilizing innovative and progressive security methods that will positively contribute to our educational environment.
Security Department
4501 Elenda Street
Culver City, CA 90230
(310) 842-4200 Ext. 3334
(310) 842-4360 Fax
Ted Ronchetti, Security Supervisor
(310) 842-4200 Ext. 3334
Christy Perello, Security Dispatch
(310) 842-4200 Ext. 3003

District Office Lobby Attendant
(310) 842-4220 Ext. 4251
Security Patrol - Schools are patrolled 7 days a week. The district's patrol officer can be reached at (310) 291-3731
---
CCUSD has a School Resource Officer (SRO) in the District – a full-time, armed Culver City Police Officer dedicated strictly to our schools. Detective Eddie Baskaron, our SRO, routinely visits every campus and is a visible and active part of our security efforts. He works with our District Security Supervisor and his security team to review and enhance security protocols throughout the district and interacts with students and parents every day to assess and prevent potential problems, while building positive, trusting relationships.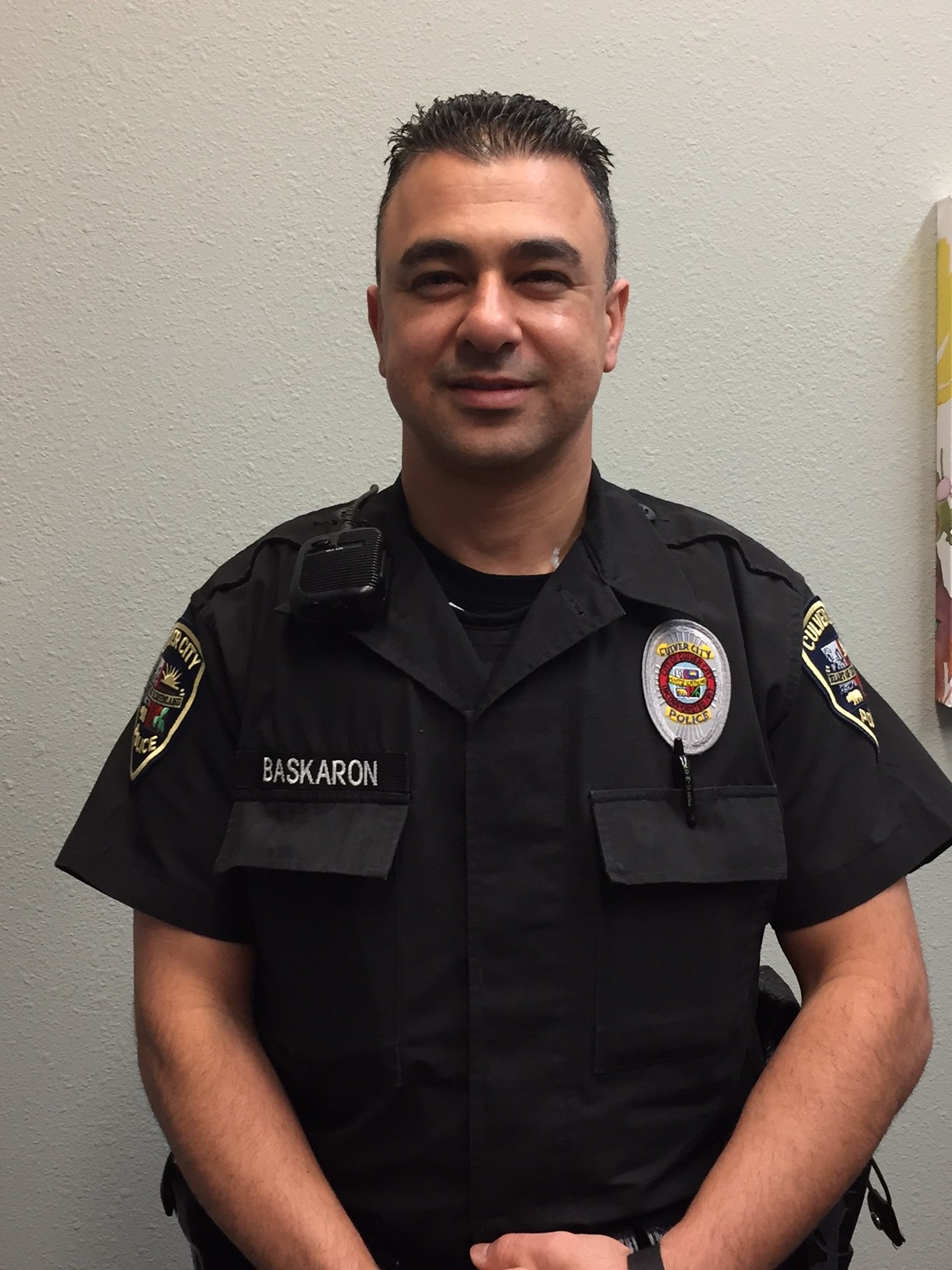 Detective Baskaron joined CCPD in 2010 as a Reserve Police Officer. He later transitioned to a full time Police Officer assigned to patrol. For the past three years, he has worked in the Special Victims Unit as a Detective, which specializes in investigating all crimes pertaining to juveniles. During that time, he worked closely with our former SRO Casillas and learned a great deal from him regarding the duties of an SRO. When Officer Casillas retired, Detective Baskaron was honored for replace him as the SRO. Detective Baskaron is dedicated to maintaining a close and effective relationship with the Culver City School District students, staff and administrators. Should you need to contact Detective Baskaron, you may email him at Edward.baskaron@culvercity.org or at (310) 253-6319.
A dedicated SRO is just a part of our tremendously close and effective relationship with the Culver City Police Department. The district/school works with CCPD on a variety of emergency drills and has constant communication between CCPD and our CCUSD security team.
Other important numbers:
CCPD non-emergency number: (310) 837-1221
WeTip (anonymous hotline for reporting crime and bullying): www.wetip.com or 800-78-CRIME