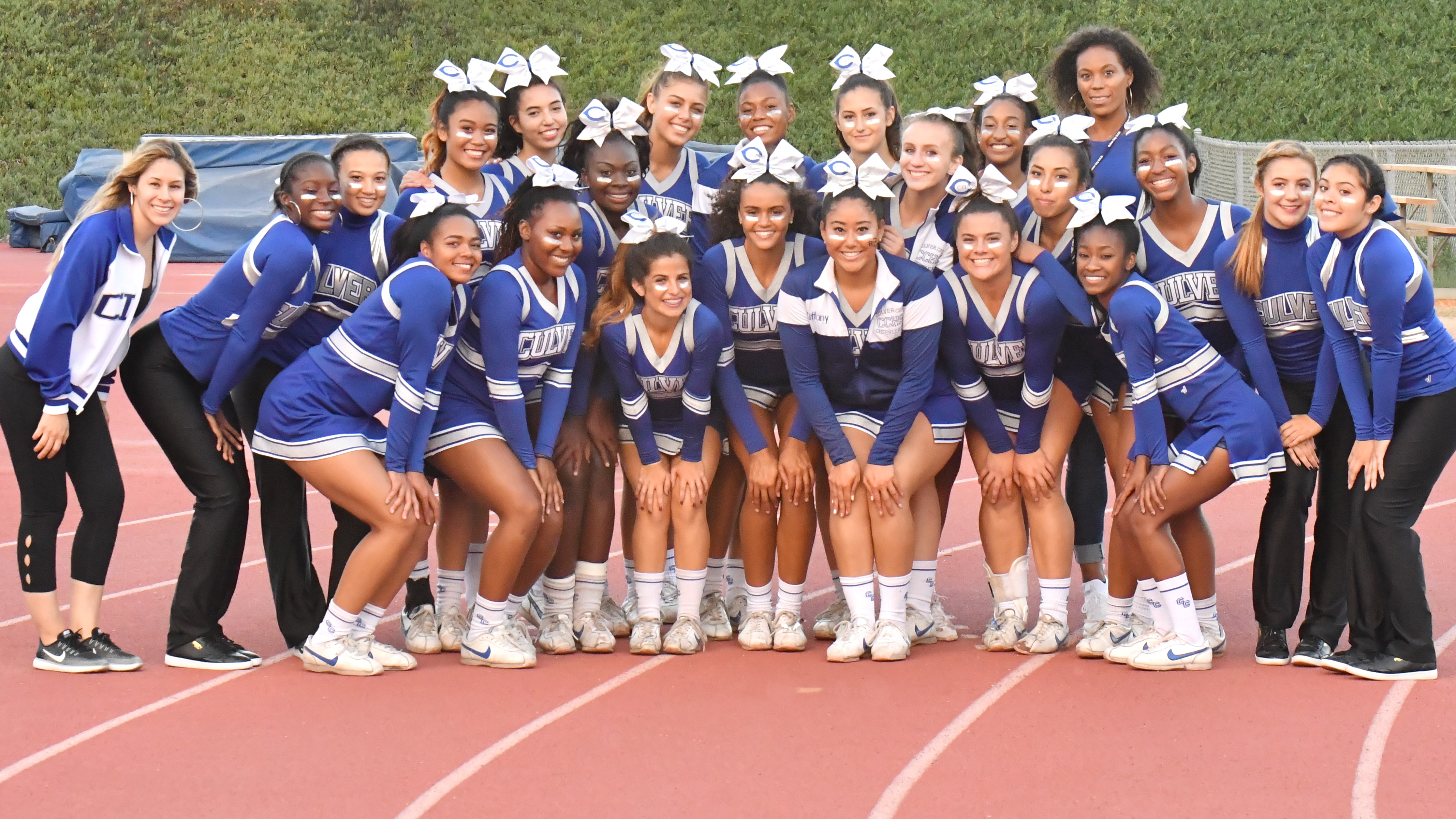 CCHS Spirit Program
The Culver City Spirit Program is comprised of JV Cheer, Varsity Cheer, Varsity Dance Team and the Centaur Mascot.
The primary purpose of the Culver City High School Spirit Program is to generate spirit, pride, and leadership skills through support, performance, and personal conduct.
Goals: To support CCHS, its athletes, and each other.
Objectives:
To promote sportsmanship.
To develop wholesome school spirit and to help others have pride in our school.
To promote cooperative spirit among students, faculty and staff.
Cheer Practice (JV & Varsity)
Schedule: To be announced
Dance Team Practice Times:
Email culvercityspirit@outlook.com for schedule and tryout info!
Coaching Staff:
Head Coach: Kandyce Wallace
Assistant Coach: Amber Masek
Junior Varsity Cheer Coach: Ryan Bull
Dance Team Coach: Justin Porter
Contact Information:
culvercitycheeranddance
@gmail.com